The present lifestyle has boosted the global economy and individual economy.
The unending pursuit of material attainment has its benefits. But we all might be aware of the Newtonian third law of motion. Yes, you got it right; along with the economy, we face the byproducts like mental health.
And now things have aggravated to such destructive levels that it has become difficult to manage. People search blindly and wildly for redemption…pills, therapies, and others.
Recent studies claim that Flowers are touted to impact mental health positively. Quite interesting, isn't it? So in this study, we are going to discuss the emotional impact flowers have on mental health. So let's get started!
Emotional Impact That Flowers Have On The Mental Health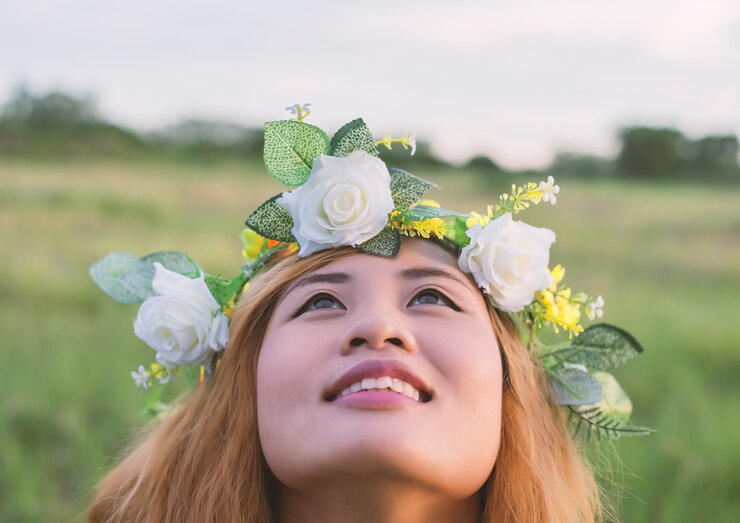 Before discussing flowers' emotional impact on mental health, you must try to gain a rough idea of mental health. This can help open up the discussion. According to the observation of Statista, 31% of the youth in a country complain about mental health problems. Around 970 million people are globally suffering from mental health or substance use disorders.
A big 3.5% of the global population suffers from depression. These data are quite appealing, undoubtedly.
Therefore the discussion of flowers and their positive impact on mental health bears pertinence and rationality. So, without further ado, let us dive straight into the discussion.
1. Flowers Improve Mental Health: Rutgers
According to research conducted by Rutgers, the State University of New Jersey, flowers have an emotional impact and help reduce stress. The presence of flowers triggers happy emotions, and they evoke feelings of satisfaction.
This, in turn, affects social behavior positively. Flowers also help face the daily challenges and negativity around an individual.
2. They Improve Your Mood And Days
Sometimes flowers help improve the mood of an individual. You might have observed that your mind does not always remain happy, and you suffer from mood swings sometimes. You become agitated, and you search for positivity.
Flowers possess a magical quality to make you happy. They chase away all your dull feelings and induce you with positive feelings and outlook in life. They help develop your mood and days.
3. Productivity And Creativity
Long hours of sadness and negativity result in creating a cloud of negativity. This cloudy atmosphere affects your thought process. Gradually you lose productivity.
If you are attached to a creative sector, you might observe that a sad and depressed mood doesn't let the wings of creativity soar high. When creativity is in captivity…you ought to face the repercussions.
Keep flowers close to your table, and it can eliminate sadness and raise your creativity. So try your level best to understand what you need. Go back to nature, to the wildflowers to freshen your mind.
4. The Smell Works
The aroma of the flowers is magical, and they bring a positive charm to oneself. They reduce the cortisol levels in the body. They remove stress and anxiety and make us feel relaxed.
According to research, flowers release endorphins, which make our minds happier. You might have heard that the smell of Lavender emits positive energy. They are excellent de-stressors, and they work to lower blood pressure and heart rates. This helps induce sleep. Sleeping is an important aspect of mental health. So the benefits are unquestionably there, without a doubt.
5. Even The Arrangement Of Flowers Can Help
Do not underestimate the esthetic qualities of the flowers. They help reduce the levels of stress and also lower blood pressure. The observation is backed by study. According to a study, 53% of participants say the flower arrangement makes them relaxed and at ease. Try it on yourself and see how it works.
If your dear ones face the same negativity in life, why don't you help her/ him out? You can send flowers northampton. They can help you with the arrangements that you need. A beautiful arrangement of bouquets eliminates the eruptive flow. It can be therapeutic, and they help take your mind off the every day worries.
6. They Make The Sender And Recipient Happy
The exchange of flowers makes the recipient happy. Have you encountered differences in recent times? It is time to wrap up all the differences. Please remember that distance creates emptiness.
Lack of communication makes thoughts heavy. Start with flowers to melt the iceberg. Give her a bouquet, and surely you will get one. This reciprocation makes things great for you and helps you eliminate the negativity hovering between you two.
Flowers That Improve The Mental Health
Here we discuss some of the flowers that can uplift your mood and fill the ambiance with positivity.
A. Chrysanthemums
Chrysanthemum comes under the list of flowers that help lighten and brighten your mood. According to studies and observations, flowers tend to lessen the symptoms of worry and stress. It provides one with the same feeling that one gets when one cools and relaxes the body after having a cup of tea or coffee.
B. Snake Plant
Tiredness can decrease your productivity to quite an extent. But snake plants can help you with energy and enthusiasm. This further helps with job satisfaction. You can also use the snake plant to increase concentration and lower anxiety levels. So you can keep a snake plant beside your table. This helps in attaining a level of calmness.
C. Lisianthus
A lack of creativity can terribly hamper your mood. They can fill you with a wave of positivity. So you can use them to get job satisfaction. It energizes your mood and enlivens your creative self. Lisianthus is also connected to concentration and attention to detail. The fresh fragrance creates an ecosystem for free thinking.
What Else?
Besides the ones mentioned here, you can also consider Jasmine, Calendula, and Lavender. They are indeed great and can replace your negativity with the positive. So you can look for flowers to escape the daily stress of the mind.
Anxiety and stress are common enemies of people, especially the young generation. The respective countries are looking for solutions. There is nothing better if they get it from nature. So flower your senses to create magic moments in your life.
Read Also: