Life is full of uncertainty, especially on roads. Your car might get crashed by another car, and you get injured. So whenever you hit the roads, you need to be extra cautious. One of the steps to getting cautious is insurance coverage. If you think your car insurance is on the brink of getting lapsed, renew it beforehand.
But many might think it unwise to renew their car insurance. Let's say for the sake of mere argument if you drive with extra care and safety; then you do not need insurance coverage. But is it practical enough? Is it okay to renew car insurance? Does car insurance renew automatically? Let's try to find it out here. 
What If I Do Not Renew My Car Insurance On Time?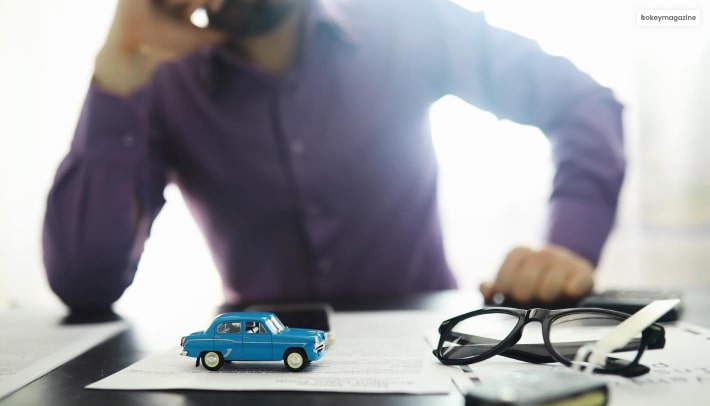 In many countries, driving without proper car insurance is a crime and a punishable offense. Valid insurance is one of the important documents that must update with time when you hit the roads. If you are found with your insurance lapsed even for a day, you might be penalized on the road (according to the law of the land).
For example, in Texas, America, you are required to carry proof of liability insurance with a minimum of 30/60/25 coverage. It is mandatory to keep insurance coverage for your vehicle. If you do not follow the rule, you could be fined up to $1000; your vehicle will be impounded for up to 180 days.
Not only this, you will be stripped of your driving privileges for up to two years. This is as serious as it could be. Actually, these laws force you to be a law-abiding citizen. So whenever you hit the roads in Texas and are stopped by the authorities, you are to show them the following:
Driver license.
Vehicle registration in Texas.
Proof of Auto insurance.
What If Your Car Insurance Expired?
If you go out on the road without car insurance, you are carrying risks with you; please keep this in mind. In case of an accident, you will not get any compensation from the insurance company.
You have to manage all the expenditure on the repairs by yourself. You have to take certain steps in case your vehicle insurance expires. So you have no way but to renew car insurance.
1. Contract Your Agent
Does car insurance renew automatically? Of course not. In case of the expiry of a vehicle, you can contact your agent and discuss the issue. Do not worry; your agent will take all the responsibility. This will help you save time and effort. In case of an expired insurance policy, you might have to pay a higher premium.
2. Avoid During The Car
Driving a car without insurance is not safe at all. If you meet with an accident, your insurance company will not give you a penny for the damage to your vehicle. Would you want to face such a situation? Of course not, so abstain from driving till you renew your car insurance.
3. Choose A Policy 
If you get a company offering a better insurance policy for you, then in that case, you must choose to renew your policy with the new one. Therefore to renew car insurance policy is a must for you, new or old.
4. Keep The Papers Safe And Secure
If you choose to renew car insurance policy with a new insurer, speak to your insurer and then get the details of all the documents that you are getting with the new insurance policy. Also, remember to keep a copy of your previous policy and registration certificate with you. Keep a valid copy of the old insurance policy in case you need it during an emergency.
Is It Okay To Renew Car Insurance? Yes, It Is
Now that you have come to this section, you must understand the repercussions of not renewing your car insurance. Furthermore, you have also read about the steps you must take after your vehicle insurance lapses.
Still in doubt about whether or not to renew your car insurance? Let us give you a one-word answer. A big YES! You have no other option but to renew your car insurance. There are some constructive reasons why you need to renew your car insurance, and that too on time.
1. Ensured Continued Coverage
A car insurance policy gives you the much-required coverage for your vehicle. Auto insurance in the USA, in general, provides coverage for:
The damage to your car.
The liability is your legal responsibility to others for bodily damage.
The medical cost of treating injuries, rehabilitation, lost wages, and funeral expenses.
2. Preventing Financial Liabilities
When you have a car insurance policy, the insurance provider covers any damage or loss of your vehicle. In case of any damage to a third party, the insurer takes the liability. But if you do not renew your car insurance, then all the liabilities of the damage to your car must be legally bound by you. 
You will legally have to pay the compensation to the victim's family; forget your vehicle alone. Now this will be too much to bear on one's part.
3. Ensuring Hassle-Free Renewal
When you renew car insurance within time, the insurance provider will not inspect the condition of your vehicle.
But if the policy gets lapsed, in that case, the insurance company will consider another check-up before sealing the insurance coverage deal with you. This can take a bit of extra time. So to get your vehicle insured without hassle, you have to renew it before the date of the expiry to get away with the unnecessary hassle.
4. Increased Premium
The law with the insurance policy is that you have to pay more for the policy renewal after the insurance expires. It is due to the fact that you start proceedings again from scratch.
You can not complain that you are paying for expensive policies. Therefore, be sure that you renew your car insurance policy way before the expiry date to save yourself from buying expensive policies.
To Renew Or Not To Renew
Renewing the insurance policy before the expiry date is a must to keep your car safe and secured. If not renewed, the individual will have to bear all the burden with the renewal of insurance. Moreover, in case of an accident, one may have to bear the expenses of injury or loss of life. Hence, it's always better to renew your car insurance. We hope that you got your answer to the question, does car insurance renew automatically?
Read Also: