Most of us have helped our neighbors to mow down the lawn grand to become $20 richer. Who would have thought that the jobs we used to have in our teenagers will become a lucrative landscaping business in the future?
Well, as we speak, people are making thousands of dollars every month from this business. Not only becoming an owner of a landscaping business is fulfilling, but you can also do this job at your own time and set your own rates. Isn't it amazing?
Although we might sound very convincing that they offer landscaping services, it is not. Like any other business, you will come across obstacles. Without being said, we are here to make your entrepreneurship journey a little bit easier. How? Read on!
Why Start A Landscaping Business?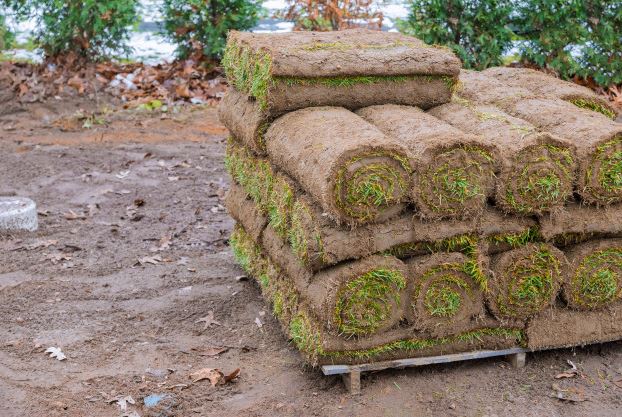 After the pandemic, people are looking for career opportunities where they can control their own fate. During the pandemic, most people lost their job, leaving them financially unstable. This makes them look for career opportunities that will solve their sudden jobless situation. This is where people started exploring entrepreneurship.
People are drawn to entrepreneurship for lucrative financial standing and attain financial stability in all situations. With the landscaping business, you can pursue a career where you can actually control your financial flow. Yes, landscaping can be hard, but the hard work you put in is certainly rewarding.
Is There Money In The Landscaping Business?
While there is limited information on how successful landscaping businesses can be, there are several landscaping blogs that discuss how landscaping has become one of the influential industries in the market in recent years.
This trend is supported by the fact that landscaping businesses have increased by almost 4% every year on an average between 2015-2020. This is a piece of good news for the people who are aspiring to become landscape business owners.
The main takeaway is that the landscaping business is on the rising graph. The future will see more high curves. Hence, there is no doubt that landscaping businesses hold the potential to earn money. 
How To Start A Landscaping Business?
By now, you know what a landscaping business is and what it does. Now it is time to dig deeper to know how to successfully run a landscaping business.
Landscaping business is a new concept that has recently soared up post-pandemic; so, people are still experimenting with the right method. However, we encourage you to pave your path following the steps we have mentioned below.
1. Decide On Your Services
Landscaping services can be basically divided into two: Landscaping and Lawn Maintenance services. Most landscaping businesses offer both services. However, there are a few landscaping services that offer either one.
Here what both services have to offer:
Landscaping Services
Landscape layout.

Updating landscape design.
Lawn Maintenance
Weeding.

Applying fertilizers.

Plant care.

Lawn aeration.

Seeding.
You might decide to offer both the services, but ultimately, everything will be decided by your targeted market.
2. Buy Or Rent Equipment
Once you know what type of landscaping business you are into, you can make a list of tools to complement your services. You can start with the basic tools that are needed for the most basic landscaping services.
Once your landscaping business starts booming, you can keep adding equipment that will further help you with your services.
Given below are some tools you can add to your list.
Lawnmower.

Rake.

Leaf blower.

How.

Hedge trimmer.

Gardening gloves.

Ear and eye protection.
3. Find Your Target Market
While you might find that there is a lot of earning potential to cater all types of services to the clients, you must also consider the competition. Therefore, you must stick with a single market and hone your skills to offer the best services.
By niching down your services, you lower the competition and give yourself a chance to get the right audience for yourself and your business.
4. Establish Your Prices
This is where things start to get tricky. When you enter the landscaping business, you will see varying prices for the same landscaping services or lawn maintenance services. This will confuse you to mark a price for your services.
Before setting your service prices, see whether you are taking work as projects or doing it on an hourly basis. Both the services have different price rates.
To make a safe bet is to look at what your competitors are charging. Consider their level of experience and compare it against yours and then fix a price that will be profitable for you.
5. Secure & Reliable Transportation
One of the most underestimated costs is the transported cost of the equipment. Since you are starting with the landscaping business, you will need a transportation medium to efficiently carry all your equipment.
A dependable vehicle will most like the best option. Look at this as a business investment and purchase a motor vehicle capable of carrying all your needed equipment.
6. Get Your Business Licence
Every business requires a license, so does your landscaping business. Be sure to check all the rules and regulations needed for your business in your nearby business licensing office. Do not worry; the cost is not high. You just have to pay between $15-$200 every year for your business license.
7. Make Your Company A Brand
Remember how we were talking about niching down your target market? This is where you will know why we were saying so. The aim should be to establish yourself as a brand and set your business apart from your competitors.
Here are the few things that you need in order to establish a strong brand.
Attractive

Business Name

.

Your

Mission

With Your Landscaping Business.

Define Your

USPs

(Unique Selling Proposition).

Refine Your

Brand Message

.

Build A

Professional Website

.
8. Market Your Landscape Business
Now that you have done everything with your landscaping business, the only thing left is to market your landscaping services. Your mission should be landing your first landscaping business client.
First, you need to market your business and get in front of your competitors, grabbing their clients. There are a few ways to do so:
Social Media Marketing (SMM).

Search Engine Optimizations (SEO).

Networking.

Ad Campaigns.

Referrals.
Start And Grow Your Landscaping Services
Now that you know all the building blocks of a successful landscaping business, the only thing left is to join the building blocks together. While these steps will help you head towards a successful business, a significant part of joy lies in the journey itself. So, try to enjoy the journey as much as possible.
Over-all the success of your landscaping business will depend on the quality of work you can give to your clients. Keep your clients happy by offering them an amazing landscape. This will mark the start of your successful journey.
Read Also: