One can see why BNPL payments from companies like Affirm, Klarna, and Afterpay are becoming increasingly popular: they allow customers to make immediate purchases without worrying about making a large initial payment.
This trendy new form of credit allows buyers to spread the cost of big-ticket internet acquisitions out over several weeks or months with no interest to worry about. Approval is usually fast and painless because it occurs automatically on the checkout page of an online store.
With the rise of online purchasing during the pandemic, BNPL financing became increasingly commonplace. The number of BNPL options provided by five large lenders increased by 970% between 2019 and 2021, according to a new report by the Consumer Financial Protection Bureau (CFPB). The astonishing increase in value from $2 billion in 2019 to $24.1 billion in 2021.
There are benefits to using BNPL products, but there are also some negatives. The Consumer Financial Protection Bureau (CPFB) expressed worry in a press release that BNPL is "designed to entice consumers to purchase more and borrow more," which puts borrowers at a greater risk of incurring debt that they cannot repay.
That's why the Consumer Financial Protection Bureau plans to approach BNPL lenders the same way it does credit card issuers: with strict regulation.
Executives at BNPL praised the CFPB's work to increase industry openness and safeguards for consumers. Max Levchin, founder and CEO of Affirm, hailed the research as "a huge step forward for honest finance" in a Twitter post.
Levchin noted, "Consumers deserve perfect clarity and should have the opportunity to pay over time without late fees, revolving, or delayed interest."
To "accelerate solid, balanced regulation of the industry that will drive competition and enhance results for all customers," as Klarna CEO Sebastian Siemiatkowski tweeted, "I look forward to cooperating with the CFPB."
Discover the benefits and drawbacks of buy now, pay later services, the credit card alternative that is typically heralded as the next big thing in online buying.
Benefits Of BNPL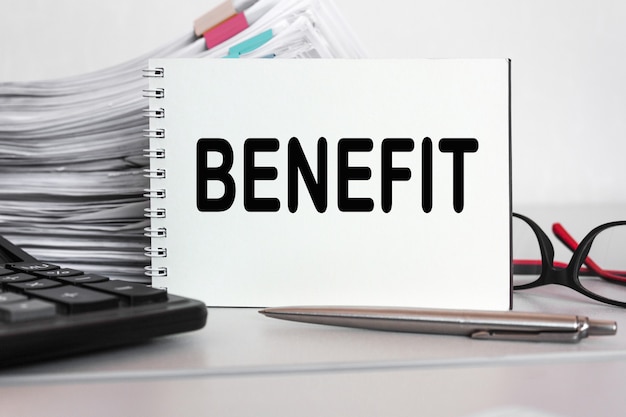 BNPL lenders promote their products' user-friendliness, streamlined interfaces, and potential cost savings in comparison to conventional consumer loans. Furthermore, they can provide financing to those who may not be approved for traditional forms of financing like credit cards or personal loans due to a lack of or inadequate credit history.
According to the CFPB, "the financial and operational gains [of BNPL loans] over legacy credit products are genuine and considerable." Those advantages are summed up below:
No Interest
In most cases, BNPL lenders would not add interest to monthly payment plans. To many people, that is the selling point.
No Overdue Charges
Late fees for BNPL loans can vary widely amongst lenders. Before signing any paperwork, be sure you completely grasp the loan's terms.
Read Also: Which Best Describes The Difference Between Stocks And Bonds?
Simple And Practical Payment Plan
Many BNPL loans include four equal payments spread out over a few weeks. There is no revolving credit line, as there would be with a major credit card, and the loan is wiped off after payments are made in full.
Customers are less likely to miss a payment because many BNPL lenders provide autopay (and require customers to keep a debit card or credit card on file). The Consumer Financial Protection Bureau (CFPB) warns that overdraft fees are just one potential problem that might arise from required autopay.
Quickly Granted Permission
A BNPL payment approval takes just seconds for online consumers.
Drawbacks Of  BNPL
The potential negative consequences may outweigh the potential positive ones. Overspending and borrowing too much are both encouraged by BNPL loans, and they lack the built-in safeguards of credit cards. Prior to taking out a BNPL loan, borrowers should consider the following potential drawbacks.
Excessive And Unsustainable Debt
The Consumer Financial Protection Bureau (CFPB) warns that individuals may take on more debt than they can handle if obtaining a BNPL loan is too simple. The Consumer Financial Protection Bureau warned that recurring BNPL loan utilization over an extended period of time could also lead to financial hardship.
Damage To Credit Ratings
Equifax and other credit reporting agencies are starting to include BNPL information in credit reports. While this has the potential to benefit many people (a history of on-time payments will increase your credit score), it also means that a BNPL payment made late could negatively affect your score, making it more difficult and expensive to borrow money in the future.
Fees Incurred
Late fees and other service costs are a part of the BNPL pricing structure for some plans. According to the CFPB, a BNPL late fee is typically around $7 per missed payment for loans that average approximately $135, however, this varies from lender to lender.
Hidden Interest
If you use a credit card to pay for a BNPL loan and don't pay it off in full every month, you will be charged interest on what was supposed to be a zero-interest loan.
Issues Of Data Privacy
Director of the Consumer Financial Protection Bureau Rohit Chopra recently issued a warning, saying, "Buy Now, Pay Later lenders can obtain exceptionally precise information about your buying habits, in a way standard cards cannot." He argued that this information could be useful to lenders in encouraging customers to spend and borrow more.
Compared To Credit Cards, Fewer Protections For Consumers
Short-term loans secured by a company's BNPL are a relatively new concept. There are fewer safeguards in place for buyers of such products due to laxer regulations. Product complaints and returns can be more challenging to resolve when using a BNPL loan as opposed to using a credit card.
Read Also: